News Text!!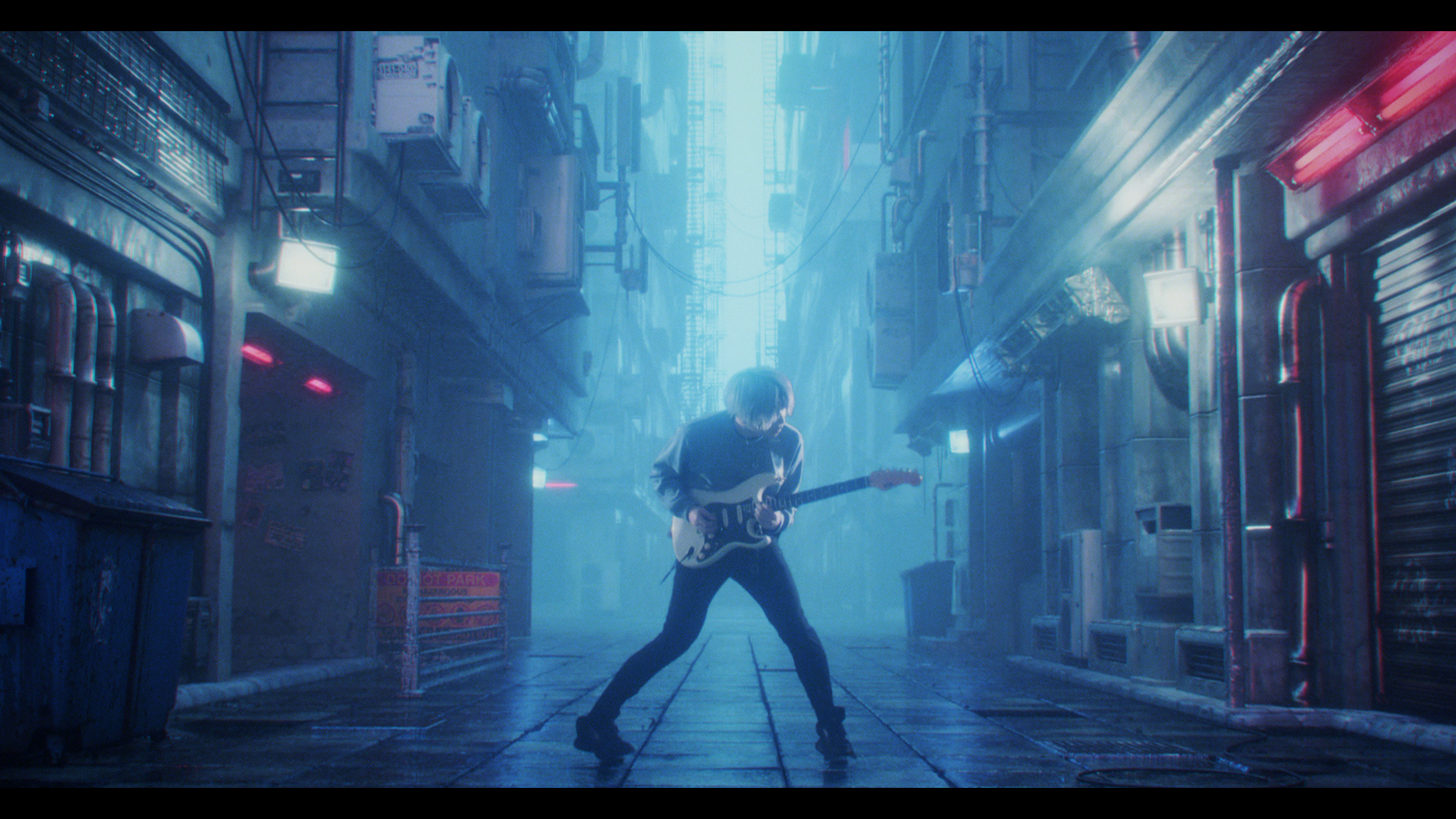 Japanese rock band "THE SIXTH LIE" has produced a music video
in which everything is CG except for the members and instruments.
And it temporarily entered the top 20 in the Japanese Twitter ranking.
The Japanese rock band "THE SIXTH LIE" who released the ending theme "Yu-setsu"
for the 3rd season of the TV anime series "Golden Kamuy" in December 2020,
and it songs reached No. 5 on the Japanese rock charts.
They released their new music video "Everything Lost", which took a year to make, on April 21 (Wed) at 10pm(JST).
The music video was created entirely with CG, except for the members and their instruments.
Ray, the drummer of THE SIXTH LIE, is a video director,
and has directed and edited all of the music videos for THE SIXTH LIE's songs himself.
( He has also directed and edited music videos for famous artists in Japan.)
For the CG editing of "Everything Lost," he used Blender, an open-source comprehensive 3D-CG software
that is currently attracting attention among Japanese creators, which has also become a hot topic in Japan.
He posted about it on Twitter, and it has become a big topic of conversation.
( https://twitter.com/Ray_T6L/status/1384856305676996608?s=20 )
He says,
"It is difficult to shoot outside due to the spread of COVID19 infection now.
That's why I made this music videos with the aim of being able to shoot virtually on location anywhere in the world."
The music video ware shot in a small studio with a green screen in a few hours.
They hope many people will watch the music videos,
which was shot in a small studio and scaled up to a big city video!!